Thread lifting
Skin tightening without surgery
Thread lifting in Munich from YOUR expert
Thread lifting is an innovative method to reduce the traces of skin aging. Whether wrinkles, sagging tissue, drooping cheeks or a facial shape that no longer resembles the youthful "V" but increasingly the "O" of age: thread lifting can bring about a visible improvement.
Dr. Eva Maria Strobl is your expert for thread lifting with PDO and Silhouette Soft threads in Munich. Thanks to her many years of experience, she provides reliable advice to her patients. She has a strong sense of aesthetics and values a natural-looking look.
Competence and experience in thread lifting
Your advantages with LIPS and SKIN
quality thanks to specialization
Many years of experience IM threadlifting
Sufficient time and full attention on patients
A relaxed atmosphere in a central location in Munich
Direct accessibility via cell phone and e-mail in aftercare
Fairly calculated costs
Aesthetic medicine for a natural, fresh look
You are in the best hands
Dr. med. univ. Eva Maria Strobl
Your expert for aesthetic medicine in Munich
Dr. med. univ. Eva Maria Strobl is a specialist in general medicine.
She has been practicing medicine for about 20 years. She has been intensively involved in aesthetic medicine for more than 10 years.
She completed her training in aesthetic medicine primarily with the renowned Jena dermatologist Marion Runnebaum, who is one of the best-known trainers for wrinkle injections.
In 2017, she founded her practice LIPS and SKIN Aesthetic Medicine in Munich.
Patients enjoy full attention and continuity of care with Dr. Strobl. She performs treatments exclusively herself .
What patients say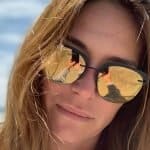 Whoever needs a little maintenance, I can highly recommend Dr. Strobl. What I like very much, besides the great treatment, Dr. Strobl takes his time. A feeling of quickly getting in and out does not arise and you feel welcome.
– Katrin Ruland (Facebook)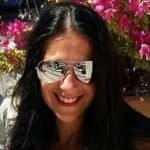 Dr. Strobl is a wonderful and compassionate aesthetic medicine doctor. It works very cleanly. Her practice rooms are lovingly decorated in detail. I am thrilled and can recommend Dr. Strobl 100 percent.
– Anja Botzen (Facebook)
Secure your desired date right away?
Book online for a no obligation consultation in my practice.
Or would you prefer to be informed first?
On my website you will find detailed information and prices for thread lifting at LIPS and SKIN Aesthetic Medicine in Munich.
I look forward to your visit!
Your

© Dr. med. univ. Eva Maria Strobl. All rights reserved.