PRP and PRF at a Glance
PRP and PRF are autologous blood therapies that utilize the body's own growth factors for skin regeneration. They are derived from the patient's blood.
PRP and PRF are injected into the skin. PRP can also be administered through microneedling. Prior anesthesia is mandatory for the procedure.
The treatment may result in redness, swelling, and bruising, which typically subside within 2–3 days.
Treatment with PRP or PRF requires no downtime.
A session typically lasts 60–90 minutes, including the application time for anesthesia.
Combining PRP or PRF therapy with other treatments is possible.
The costs of PRF and PRP vary depending on the size of the treatment area. Prices typically start at approximately €290 (indicative, actual costs billed according to the German GOÄ fee schedule).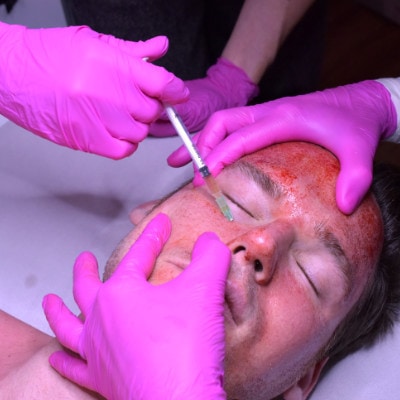 How Do PRP and PRF work?
PRP in Orthopedics, Dentistry, and Aesthetics
Both PRF and PRP treatments are autologous blood therapies used for various medical purposes. Originating in orthopedics and sports medicine, they are now employed in dentistry, aesthetic medicine, and even reproductive medicine. Recently, PRP treatment for hair loss has garnered significant attention.
The Role of Growth Factors
Whether PRF or PRP, both involve the therapeutic use of so-called "growth factors." These factors are primarily found in the platelets of human blood and play a crucial role in our natural self-healing abilities. They repair damaged tissue, accelerate cell regeneration, and alleviate pain.
Aesthetic autologous blood therapies with PRP and PRF harness these growth factors to regenerate the skin or provide abundant nutrients to the hair roots. The fundamental idea behind both treatments is to supply the treated area with growth factors in significantly higher concentrations than the body would naturally produce. Common treatment protocols involve a 2-5-fold increase in growth factor concentration.
PRP Treatment Without Foreign Substances
PRF and PRP treatments can achieve visible results with regular application, all without the use of chemicals. They solely harness the healing powers of the body itself. The absence of foreign substances makes them highly tolerable and especially suitable for sensitive individuals, as allergic reactions are nearly eliminated in pure autologous blood therapy. The consistent avoidance of chemicals makes PRP both effective and low-risk. It also establishes an attractive balance between the costs and benefits of PRF and PRP, allowing for multiple and regular treatments.
What Differentiates PRF and PRP?
PRF, or platelet-rich fibrin, is an advancement of PRP. While the treatment process is similar to PRP, there are two important differences. With PRF, the blood is not centrifuged as vigorously as with PRP, and the use of anticoagulants is consistently avoided. This results in the presence of a substance called fibrin in the plasma. Fibrin is a protein that aids in the formation of blood clots during the wound healing process.
PRF Clots Within Minutes
During blood clotting, fibrin forms a meshwork of fibers in which platelets and white blood cells get trapped. After injection, the growth factors are gradually released from this meshwork, at a slower rate compared to the injection of pure PRP. This property can be advantageous for certain applications, but not for others.
Choice Between PRP and PRF Depends on the Application
The main disadvantage of PRF compared to PRP lies in the significantly lower yield of platelets and the limited time available for injection. PRF typically needs to be injected within 5–10 minutes before it clots. This time frame is sufficient for treating hair loss or injecting under-eye circles with PRF. However, for a more extensive Vampire Facelift procedure, which can take 30 minutes or longer, PRP may be a more suitable choice. Ultimately, the decision between PRP and PRF depends on the specific application
5-Step Treatment Process
PRF and PRP treatments in my Munich-based practice follow a five-step protocol. As a superficial numbing is typically required for PRF and PRP, allowing around 30 minutes for the cream to take effect, the treatment duration can be relatively lengthy, especially when combined with microneedling.
In the first step, a thorough discussion takes place to understand the patient's initial condition and aesthetic goals. What is the desired outcome from the PRF or PRP treatment? Is the goal realistic? What are the associated costs and potential risks? Once all questions have been satisfactorily answered, the patient will proceed to sign a consent form and a fee agreement that outlines the treatment costs. This step typically takes 15-30 minutes for new patients.
Blood Collection & Numbing
I will collect between 30 and 60ml of blood from the patient's arm vein. The blood will then be placed in a centrifuge for processing. In the case of PRF, the cells are extracted in one round, while PRP requires two rounds of centrifugation. After the blood collection, the numbing cream is applied either before (PRF) or immediately after (PRP) in the treatment area. This allows the cream to take effect during the preparation of PRP or PRF. In the case of hair loss treatment, I will administer the anesthetic through injection, and its effects will be immediate. Therefore, there is no need to wait for a specific duration.
Thorough cleaning and disinfection of the treatment area are essential to ensure the exclusion of bacterial infections. This step is performed prior to any procedures to minimize the risk of infection. By following strict hygiene protocols, we prioritize patient safety and optimize the overall treatment experience.
The actual PRP and PRF treatment itself is relatively quick when it involves injection. Typically, it takes no longer than 10 minutes. However, if the treatment is combined with microneedling, then a timeframe of 30–45 minutes should be anticipated. In this case, only PRP is suitable, as PRF would coagulate if applied for such a prolonged period. The PRP or PRF treatment for hair, even when performed as microneedling using a dermaroller, also takes approximately 10 minutes.
After the injection or microneedling procedure, we will take a moment to examine the treated area together, ensuring that everything is satisfactory and meets your expectations. It's important to note that due to the multiple injections or punctures, your skin may become noticeably red, especially in the case of microneedling. The appearance of bruising, known as hematomas, is also a possibility. These treatment-related effects may be visible for several days. We kindly advise you to consider this when planning your schedule accordingly.
What are the Costs of PRP and PRF?
| Treatment | Indicative price in € (incl. VAT) |
| --- | --- |
| PRP (injection) in the face | 290-320 |
| Vampire lifting (PRP + microneedling) on the face | 450-490 |
| Vampire lifting of the face, neck and décolleté | 550-620 |
| PRP against hair loss (injection) | 290-320 |
| PRP against hair loss (Dermaroller) | 340-370 |
| Consultation | 75 |
The prices quoted for PRP treatment are indicative. Individual costs are always billed according to the German Medical Fee Schedule (GOÄ). They may therefore deviate from indicative prices. Please note that public or private health insurance does not usually reimburse you for the costs of a PRP treatment.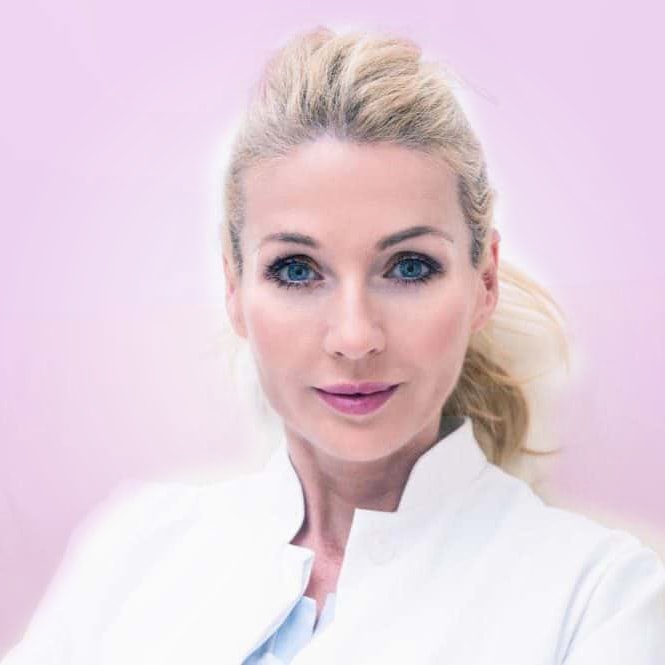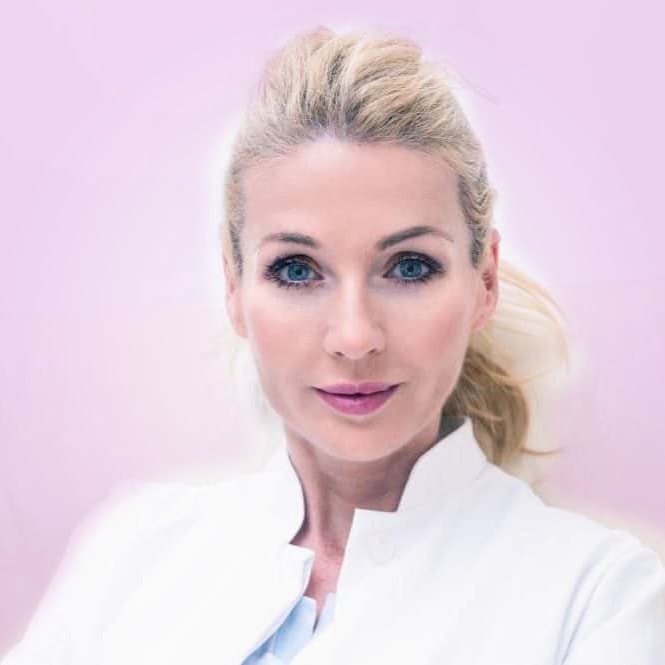 I Look Forward to Your Visit!
Book your non-binding consultation or beauty treatment. All you need is an email address and a phone number.
Popular Articles in the Blog
Unveil the secrets of Vampire Lifting! This article delves into my personal experience with Vampire Lifting, a facial rejuvenation treatment that uses your blood plasma to revitalize your skin. Discover how this treatment, popularized by celebrities, can reduce the appearance of lines and wrinkles, and give your skin a fresh, vital look without causing wounds or scars.
Combat hair loss with PRP therapy. Learn how this innovative treatment, which uses your own blood's platelets, can effectively slow down hair loss and improve hair density without altering hormonal balance. Take a scientific approach to tackle hair thinning with PRP.
Banish dark circles without surgery! Learn how hyaluronic acid injections and Platelet-Rich Plasma (PRP) therapy can effectively treat under-eye circles and tear troughs, rejuvenating the eye area without the need for invasive procedures. Opt for a scientific and safe approach to restore freshness to your gaze.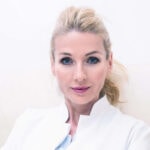 About the author:
Dr. med. univ. Eva Maria Strobl is the owner of LIPS and SKIN Aesthetic Medicine practice in Munich. She is a trained specialist in general medicine (MedUni Vienna) and has over 10 years of specialization in non-surgical aesthetic procedures. Dr. Strobl is a member of the German Society for Aesthetic Botulinum Therapy e.V. (DGBT), the German Society of Anti-Aging Medicine e.V. (GSAAM) and of Network Global Health. She publishes regularly on her blog and on DocCheck.