Thread Lift at a Glance
Thread lifting is a minimally invasive treatment used for tightening and rejuvenating the skin.
It utilizes absorbable threads that are inserted beneath the skin to lift and support sagging skin areas.
The procedure typically lasts about an hour and is performed under local anesthesia.
The effects of thread lifting can last up to 18 months.
Following the treatment, there may be swelling, bruising, and noticeable pulling pains. These symptoms typically subside within a week.
The cost of a thread lift varies depending on the extent of the treatment and the type of material used.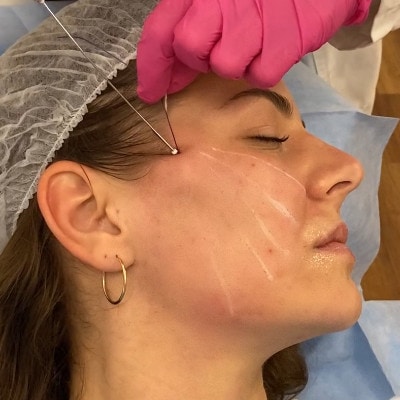 All about Thread Lift in Munich: The Topics
What Benefits Does a Thread Lift Provide?
Thread lifting is an innovative method to reduce signs of skin aging. Whether it's wrinkles, loose tissue, sagging cheeks, or a facial shape that no longer resembles the youthful "V" but more the "O" of age: thread lifting can provide visible improvement.
The treatment rightly carries the nickname "facelift without surgery," as in numerous applications, such as the nasolabial fold and cheek lift, it has replaced surgical skin tightening. And not just on the face, but in various zones across the entire body.
20 Years of Thread Lifting Experience
Thread lifting is a technique that has proven to be safe and effective for 20 years. Various therapeutic experiences with thread lifting, from the material of the threads to the correct placement of the puncture and anchoring points made over the years by numerous therapists, are incorporated into the treatment protocol today.
Thread Lifting at Lower Costs Than Surgery
While the surgical facelift was once the only way to combat sagging skin in the face, today the thread lifting technique provides a gentler method for skin tightening. Thread lifting works like a "mini lift" without a scalpel. As a minimally invasive technique, thread lifting not only carries fewer risks, but also incurs lower costs. That thread lifting saves costs is decisive for many patients.
PDO, PLLA and Silhouette Soft Threads
As an effective alternative to surgical skin tightening, I utilize three variants of thread lifting in my practice in Munich: PDO, PLLA and Silhouette Soft lifting. The procedures differ in terms of the material and tensile strength of the threads. Additionally, a thread lift with Silhouette Soft incurs significantly higher costs than PDO or PLLA. What they have in common is that the threads are completely absorbable. The body breaks them down after 6–12 months. What remains is the tightening effect of new collagen fibers. This way, the effect lasts long, often 18 months or longer.
PDO, PLLA or Silhouette Soft?
Thread lifting uses various types of absorbable threads to support and tighten the skin. Two of the most common materials are PDO (Polydioxanone) and PLLA (Poly-L-lactic acid). PDO threads are made from a biocompatible material that is broken down by the body after about 6 months. They stimulate collagen production and provide a tightening effect. PLLA threads, on the other hand, are stronger and more durable, and they also promote collagen regeneration. They are often used for deeper wrinkles and more pronounced skin sagging, and their effect can last up to two years.
Mono-, COG- and Cone-Threads
Different threads are also used in terms of their form. While the use of simple "Mono" threads was promoted a few years ago, the so-called "COG" and "Cone" threads are now coming to the fore. However, Mono threads have been experiencing a comeback in an entirely different context for several years, namely in PDO therapy against hair loss.
Silhouette Soft for Strong and Lasting Lifting Effects
COG and Cone threads are anchored in the tissue using small resistance bodies and act as true tension threads. With their help, subtle lifting effects can already be achieved. The effect can be improved if the involved muscles are weakened by a bit of Botox. Silhouette Soft represents an increase in tensile strength and is also suitable for demanding skin tightening.
Monothreads

Mono threads are smooth and do not exert any tensile force on the surrounding tissue. They are mostly made of Polydioxanone (PDO), a material that was originally developed as a surgical suture material. Mono threads stimulate collagen production, achieving a subtle skin tightening effect. To enhance the effect, mono threads are also available in a spiral form. A thread lift with mono threads incurs the lowest costs, even when a dozen or more threads per side are used.
COG- und Cone-Threads

COG and Cone threads are made from PDO or PLLA and use the principle of barbs. This makes it possible to anchor them in the tissue and create a lifting effect. The resistances of today's COG threads are arranged in more than one plane; we refer to 3D, 5D, or 6D threads. The choice of thread determines the strength of the effect and also the cost of the thread lift. In addition to their tensile effect, these threads also stimulate the production of new collagen.
Silhouette Soft Threads

Silhouette Soft threads are made of PLLA and have characteristic cones as resistance bodies for anchoring in the tissue. Of these, 8 or 12 are threaded onto a thread. Due to the variable length of the threads, they are suitable for different applications. With Silhouette Soft threads, even demanding skin tightening is possible. However, a Silhouette Soft thread lift is significantly higher in cost than a lift with COG or Cone threads.
Eyebrow Lift "Fox Eyes"
Thread lifting of the eyebrows is currently a popular trend. Even young women undergo thread lifting to lift their eyebrows and forehead in order to achieve a specific look. This trend seems to have been influenced by the American model Bella Hadid and is often referred to as "Bella Eyes" or "Bella Eyes Brow lift" on social media.
However, a Bella Eyes thread lift is not as straightforward as it may appear on YouTube or Instagram. The muscle tension in this facial area is strong, which is not ideal for a thread lift. Only forceful Cone or, even better, Silhouette Soft threads are suitable for achieving a significant lifting effect.
The results are typically short-lived and subtle, so it is worth seriously considering whether it is worth investing several hundred euros in a thread lift for this purpose.
In the video, I treat a woman in her early 20s. The goal is to subtly lift the eyebrows and eye area using thread lifting to achieve the typical "Fox Eyes" look.
5-Step Treatment Process
In my practice in Munich, thread lifting follows a five-step protocol. For new patients, it requires two separate appointments. Initially, I conduct a consultation, and only after a few days of reflection, the treatment takes place. The reason for this approach is based on experience, as individuals who are new to thread lifting often have overly optimistic expectations regarding their well-being, visible signs, and personal limitations during the first 3-5 days post-treatment.
The first step involves a thorough discussion of the patient's current situation and aesthetic goals. What is to be achieved with the thread lift? Is the goal realistically attainable? If all questions are satisfactorily answered, the patient signs a consent form for the treatment and an agreement regarding the physician's fee. Subsequent "surprises" are excluded. This step typically takes 15–30 minutes for new patients. Additionally, a treatment appointment is scheduled with them, which can only take place after a mandatory waiting period of a few days. For new patients, I do not perform thread lifting immediately after the consultation as a general practice.
For thread lifting, I administer local anesthesia via injections. I inject at several points along the anticipated path of the cannula that will be used to insert the thread beneath the skin. The effects of the local anesthesia typically take effect within minutes.
Eine gründliche Reinigung und Desinfektion des Behandlungsareals sind unerlässlich, um bakterielle Infektionen auszuschließen. Daher müssen Spuren von Make-up entfernt werden. Im Anschluss desinfiziere ich das Gesicht mit einem hautfreundlichen Desinfektionsmittel. Dieser Schritt dauert 5 Minuten. Wenn nicht schon während der Konsultation geschehen, dann halte ich den Ausgangszustand vor der Behandlung fotografisch fest.
Since the threads are typically inserted using blunt cannulas, I begin by creating entry and exit points with an injection needle (only for Silhouette Soft, for exit points). The cannula, along with the thread, is then inserted through these points and guided beneath the skin along the pre-marked line. With Silhouette Soft, there is a difference in that the cannula is pushed under the skin through the entry point and pulled out through a second exit point. This allows for angulated placement of Silhouette Soft threads, which is typically not possible with PDO threads. Finally, skin-colored Steristrips are applied along the inserted threads, which need to be worn for 3 days.
After the treatment, we will take a moment to examine the results together in the mirror, ensuring that everything is satisfactory and meets your expectations. Your skin will likely be visibly reddened and may experience swelling. Bruising is also possible. The marks from the treatment can remain visibly noticeable for several days. During the first 3 days, it is important to consistently wear the Steristrips. This should be considered when planning your schedule. Additionally, you may experience some discomfort and tension in the treated area during the first few days, for which you can take over-the-counter pain medication. It is advised to minimize your facial expressions during this time.
How Much Does a Thread Lift Cost?
The following prices for thread lifting are indicative and for orientation only. Individual costs for thread lift treatments are always billed according to the German Medical Fee Schedule (GOÄ). They may therefore deviate from the mentioned guidelines, even significantly. Please note that health insurance providers and private health insurance (PKV) will not reimburse the costs of thread lifting. As shown in the table, the costs for a Silhouette Soft treatment can range in the several thousand euros. Depending on the nature of the procedure, patients should carefully consider whether thread lifting is truly cost-effective in the long term or if surgery would be a better solution.
| Treatment | Indicative price in € (incl. VAT) |
| --- | --- |
| Mono threads 2 × 10–15 pcs (e.g., cheeks, forehead) | 280-395 |
| Screw threads 2 × 2-4 pcs (e.g., nasolabial fold) | 280-420 |
| COG threads 2 × 2-4 pcs (e.g., cheeks, eyebrows, fox eyes). | 400-800 |
| Cone threads 2 × 2-3 pcs (e.g., eyebrows, fox eyes) | 520-800 |
| SILHOUETTE SOFT 2x 1 pc (e.g., Eyebrows, Fox Eyes) | 620-800 |
| SILHOUETTE SOFT 2 × 3 pcs (e.g., cheeks, neck) | 1800-2200 |
| SILHOUETTE SOFT 2× 5 pcs (face complete) | 2900-3200 |
| SILHOUETTE SOFT 2 × 6 pcs (face and neck complete) | 3700-4000 |
| Consultation | 75 |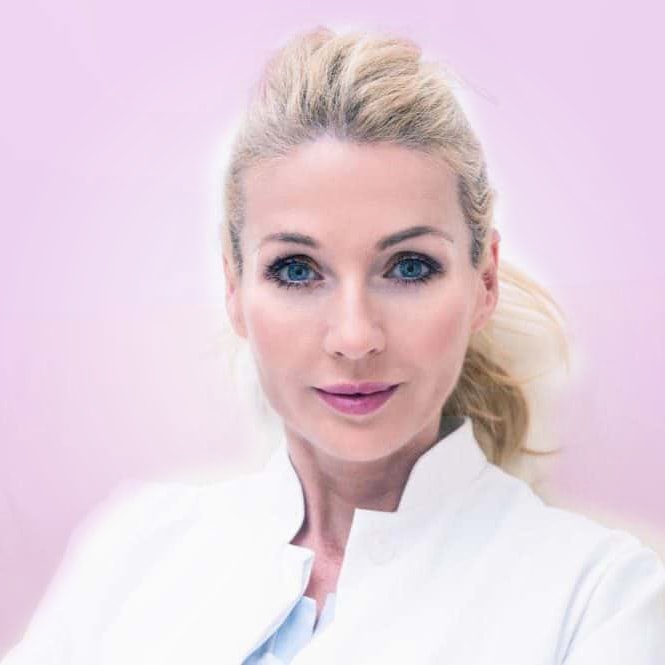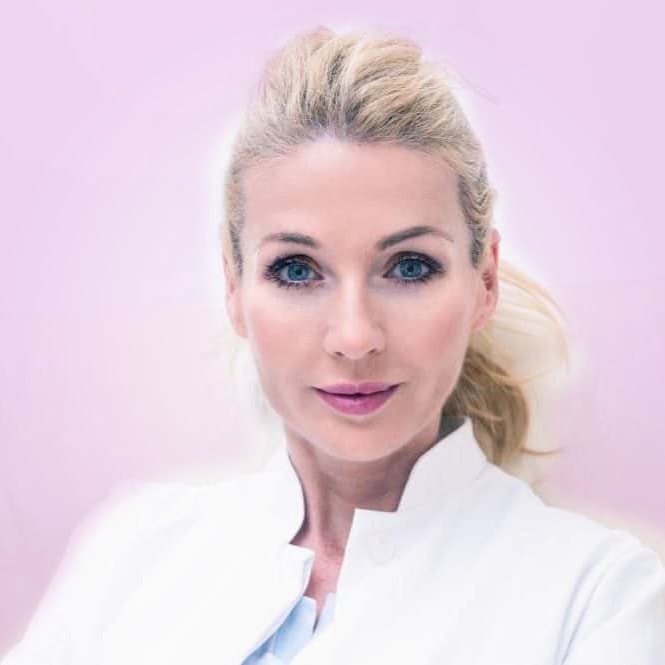 I Look Forward to Your Visit!
Book your non-binding consultation or beauty treatment. All you need is an email address and a phone number.
Frequently Asked Questions
What are Possible Side Effects of Thread Lifting?
Depending on the number of threads used and the sensitivity of the treated area, swelling or bruising cannot be completely avoided. However, these symptoms typically subside within a few days. Among the more serious complications, in addition to the possibility of allergic reactions, are the appearance of raised areas at the specific sites where the threads were inserted. It is also possible for poorly placed threads to become visible on the skin's surface, resulting in an unsightly appearance. In both cases, it is important to promptly consult the treating physician.
Is Thread Lifting a Safe Technique?
Studies have found that a treatment with 100 units of Botox/Vistabel (Allergan) absorbs about 0.73 nanograms of active toxin. Note: A nanogram is one billionth of a gram. In comparison, the lethal dose for a human of 70 kg body weight is The thread lifting technique has proven to be reliable and safe for the past 20 years. PDO as a material has a compelling safety record in surgery, with a long history of use, particularly in South Korea, where it is traditionally utilized in orthopedics and aesthetic medicine. The extensive experience gained from thread lifting in South Korea is likely the main reason why PDO threads used for cosmetic purposes are primarily sourced from Korean manufacturers.
What Should be Considered After a Thread Lift?
After a thread lift, you generally do not experience a downtime. However, you may experience noticeable pulling or tension sensations for several days. In more extensive lift procedures, these sensations can be uncomfortable and may affect your overall mood. Additionally, you may have some limitations as it is important for the aesthetic success of the thread lift that you avoid strong facial movements for a few days, such as intense laughter, vigorous chewing, or even dental appointments. By minimizing these movements, you can help ensure optimal results and allow the treated area to heal properly.
Who Should Not Undergo Thread Lifting?
Thread lifting should be avoided during pregnancy and breastfeeding, as well as in patients who are prone to keloid scarring. It is also contraindicated in cases of active infections in the treatment area and in patients currently taking blood-thinning medications. For patients with an autoimmune disease, the treatment should be carefully considered, as there is an increased risk of triggering a flare-up.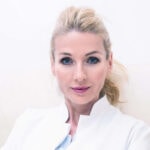 About the author:
Dr. med. univ. Eva Maria Strobl is the owner of LIPS and SKIN Aesthetic Medicine practice in Munich. She is a trained specialist in general medicine (MedUni Vienna) and has over 10 years of specialization in non-surgical aesthetic procedures. Dr. Strobl is a member of the German Society for Aesthetic Botulinum Therapy e.V. (DGBT), the German Society of Anti-Aging Medicine e.V. (GSAAM) and of Network Global Health. She publishes regularly on her blog and on DocCheck.