Aesthetic medicine for highest demands
Your expert for facial rejuvenation in Munich
Attractive at every age
Dr. Eva Maria Strobl is your expert for beauty and anti-ageing medicine in Munich. In her practice LIPS and SKIN, she focuses on minimally invasive treatments such as Botox, dermal filler and thread lift with PDO or Silhouette Soft threads. She tackles excess fat deposits with the fat dissolving injection and uses microneedling and PRP to tighten the skin and improve its appearance. In addition, she always has good advice for her patients on how to maintain a youthful appearance.
Eva Maria Strobl has extensive expertise in facial treatments and years of practical experience. She has a strong sense of aesthetics and promises her patients a fresh appearance and a natural look.
Schedule an appointment now with Dr. Eva Maria Strobl, your expert for facial rejuvenation in Munich.
Expertise in and focus on aesthetic medicine
Your benefits with Dr. Strobl
quality thanks to specialization
Many years of experience in aesthetic medicine
Sufficient time and full attention on patients
A relaxed atmosphere in a central location in Munich
Direct accessibility via cell phone and e-mail in aftercare
Fairly calculated costs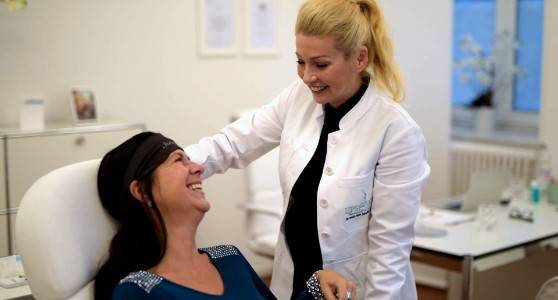 Aesthetic medicine for a natural, fresh look
You are in the best hands
Dr. Eva Maria Strobl is a qualified specialist in general medicine. She spent her early professional years in emergency medical care. She has been practicing medicine for about 20 years, the last 10 of which she has focused on aesthetic medicine. During this period, she attended numerous advanced training courses and practical workshops.
Dr. Eva Maria Strobl
Your expert for aesthetic medicine in Munich
She completed her training in aesthetic medicine primarily with the renowned Jena dermatologist Marion Runnebaum, who is one of the best-known trainers for facial treatments in Germany. Even today, she regularly attends advanced training courses with Ms. Runnebaum on special topics in aesthetic medicine.
In 2017, she founded her practice LIPS and SKIN Aesthetic Medicine in Munich. During the first few years, she initially worked part-time at Munich Airport in the emergency outpatient clinic. Thanks to the great success of her practice, however, there was soon no time left for sideline activities. Since 2021, she has therefore devoted herself entirely to her medical practice in Munich.
Patients enjoy Dr. Strobl's full attention. She performs aesthetic medical treatments exclusively herself. In aftercare and follow-up, she is in direct contact with her patients and responds immediately if problems arise. With all the focus on aesthetically pleasing results, patient safety is nevertheless top priority at LIPS and SKIN Aesthetic Medicine.
Excellent ratings for LIPS and SKIN Aesthetic Medicine
what patients say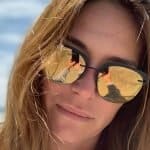 Whoever needs a little maintenance, I can highly recommend Dr. Strobl. What I like very much, besides the great treatment, Dr. Strobl takes her time. A feeling of quickly getting in and out does not arise, and you always feel welcome.
– Katrin Ruland
(Facebook)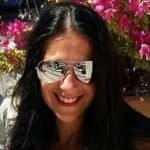 Dr. Strobl is a wonderful and compassionate aesthetic medicine doctor. She works very cleanly. Her practice rooms are lovingly decorated in detail. I am thrilled and can recommend Dr. Strobl 100 percent.
– Anja Botzen
(Facebook)

I had Botox done by Dr. Strobl and am pleased with the results. I can no longer look angry, and I think that's great 🙂
Dr. Strobl explains everything very thoroughly and the treatment itself is quick.
– Elizaveta Sytova
(Google)
A complete range of facial treatments
Popular treatments
Standard therapy against mimic wrinkles. No longer interesting only for aesthetic medicine, but also very effective for several ailments such as migraine or bruxism.
For fresh wrinkles and lines in sensitive areas and against large pores and impure skin. The toxin is more diluted and injected into the skin, not the muscle.
We offer fillers with hyaluron and hydroxylapatite for treatment of deep wrinkles and replacement of tissue volume. We only work with premium fillers such as Juvederm.
For those who find their lips too narrow or want to smooth wrinkles in the perioral area, HA-fillers offer effective and aesthetically pleasing effects with long duration.
Modern aesthetic medicine relies on minimally invasive techniques, without surgery. Thread lift often replaces the scalpel for skin tightening on the face and body.
For double chins and other excess fat deposits, we offer a very effective solution in the form of the fat dissolving injection, which does not require surgery.
Microneedling gets under the skin! And activates the synthesis of collagen. Thus, tissue is rejuvenated, and wrinkles and scars can be very effectively reduced.
A beautiful, even skin texture can be achieved naturally with PRP and vampire lifting. These treatments rely on the healing powers of the patient's own body.