Facial rejuvenation with Dr. Eva Maria Strobl in Munich
botox, Dermal Filler & more
Age spares no one. But thanks to modern facial rejuvenation, you determine how clearly the signs of time can be read on you. Without surgery. Dr. Eva Maria Strobl is your expert for facial rejuvenation in Munich.
In her practice LIPS and SKIN she offers you a complete range of treatments. Whether wrinkle treatment with Botox, augmentation with dermal filler, thread lifting with PDO or Silhouette Soft threads or skin regeneration through microneedling: facial rejuvenation with Dr. Eva Maria Strobl works without surgery and requires no downtime.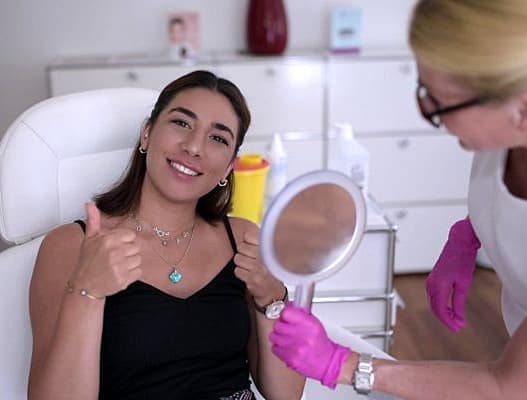 Facial Rejuvenation without surgery
As a patient, you actively participate in the process and help shape the outcome. Facial treatments at LIPS and SKIN usually show visible results immediately or after a few days.
Thus, there will be no surprises. No undesirable effects. What you already like when you look in the mirror during treatment becomes even better in the days and weeks following treatment. What is not yet perfect can be improved immediately on the spot.
Holistic Approach to SKin Rejuvenation
Facial rejuvenation by Dr. med. Eva Maria Strobl in Munich tackles skin aging in a holistic way. Treatment goals include the improvement of wrinkles and skin texture, the replacement of lost or missing tissue volume, the removal of excess fat deposits and the activation of new tissue formation.
Dr. Eva Maria Strobl is specially trained in all the treatments she performs and has been practicing them for nearly 10 years. Thanks to her competence and experience, she provides comprehensive and reliable advice to her patients. True to her motto "Attractive at any age" she attaches importance to natural-looking results and a sympathetic look.
A complete range of treatments for great, long-lasting results
My program of Facial Treatments
Botulinum toxin (Botox for short) has many uses in the treatment of dynamic wrinkles. I inject forehead wrinkles, frown lines, crow's feet and other mimic wrinkles on the face with Botox. I also use Botox to treat neurological conditions such as chronic migraines, severe sweating and bruxism, with good results. In these therapies, as in wrinkle injections, Botox proves to be uncomplicated, fast-acting and low-risk. Dermal fillers or thread lifts do sometimes also deliver good results. However, I prefer Botox in my treatments over alternatives whenever possible.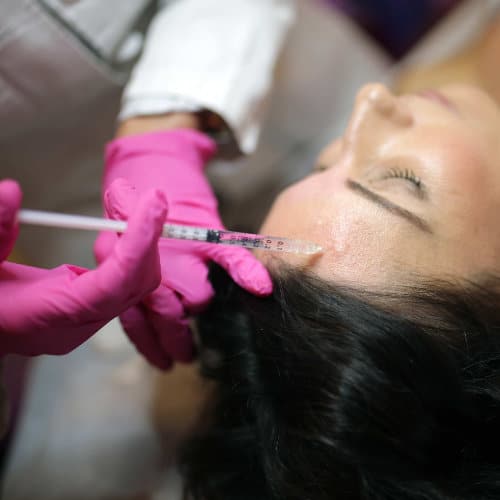 Micro-Botox (often also called Baby Botox) is the application of classic botulinum toxin in higher dilution. Moreover, the injection target is not the muscle. Instead, Micro-Botox is superficially injected into the skin. For this reason, Micro-Botox has an even better safety profile than classic Botox, and entails no risk of impaired facial expression. I use Micro-Botox primarily against large pores and oily skin, in addition to treatment of lighter wrinkles and lines.
Augmentation with hyaluronic acid and hydroxylapatite has become an indispensable part of facial rejuvenation. The treatment is versatile and is particularly suitable for the flattening of deep wrinkles. In addition to wrinkle treatment, I also use dermal fillers to refill lost tissue volume and create fully absorbable implants to remodel facial zones such as nose, cheeks, lips and chin. Dermal fillers made of hyaluronic acid with low viscosity are also used to improve skin hydration.
Full lips are a symbol of sensuality and make attractive. Augmenting the lips with HA-filler for more volume and a beautiful shape is therefore the focus of lip treatment at LIPS and SKIN. In addition, HA-fillers are also excellent for treating wrinkles on the upper and lower lip (smoker's lines) and in the extended mouth area (marionette lines).
In a thread lift fully absorbable sutures are inserted under the skin, where they stimulate collagen formation and tighten the tissue. This allows not only a very effective and uncomplicated wrinkle treatment, but also enables a partial or complete facelift without surgery. Thread lift is suitable for face, body and extremities. I offer the complete range of PDO threads as well as Silhouette Soft threads in my practice.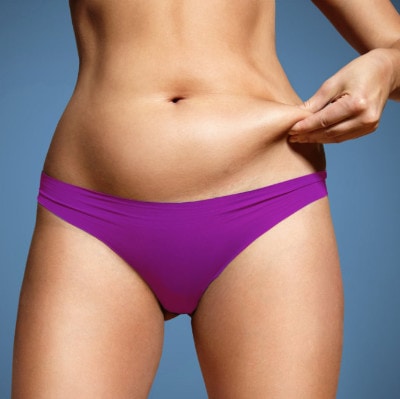 The fat dissolving injection melts away excess fat deposits naturally. The method is suitable for local problem areas such as the chin, upper arms, abdomen or mons pubis. The fat dissolving injection can also be used in combination with wrinkle treatment or augmentations.
PRP (short for "Platelet Rich Plasma") is an autologous blood therapy. PRP regenerates skin cells and brings back a soft glow to the face. PRP also shows good results in the treatment of hair loss. In facial rejuvenation, PRP is often combined with microneedling to form a treatment widely known as vampire lift.
Microneedling is a very effective treatment to regenerate the skin. It involves perforating the skin with thousands of needle punctures, triggering new tissue formation in deeper layers of the skin. The regenerative effect can be strong enough to fade acne scars or stretch marks. It also smooths lighter wrinkles and lines and improves age spots.
Hyaluronidase is an enzyme that dissolves hyaluronic acid. It is used in aesthetic medicine whenever complications occur after HA filler injections or the results do not meet expectations. In such cases, previously injected hyaluronic acid can be completely and rapidly dissolved by Hyaluronidase. However, as Hyaluronidase does not come without risks, the treatment should be reserved for emergencies and severe adverse effects of dermal filler treatments.
Facial rejuvenation in 5 steps – for consistent quality and patient safety
Facial Rejuvenation – The Process
In my practice in Munich, all treatments follow a fixed scheme in five steps. Irrespective of the treatment. My top priority is always patient safety and the quality of the result. And since no two faces are alike, I take enough time for each patient and plan the procedure individually.
Consultation
The first step is a detailed discussion of the patient's initial situation and esthetic goals. What should be achieved with the treatment? Is the goal realistically achievable? What are the costs? What are the risks? Complications after wrinkle treatment are rare, but they do happen. Are there alternative methods that would be more suitable or cost effective? Are there any contraindications that need to be considered? If all questions are answered satisfactorily, then the patient signs a consent to treatment and a fee agreement. This bindingly records the costs of the treatment. Subsequent "surprises" are thus not possible. Consultation usually takes 15-30 minutes for first-time patients, considerably less in subsequent treatments. Immediately following the consultation, the treatment usually takes place. Unless the patient wants a few days to think it over, then we make a separate appointment for the actual treatment. The one exception is thread lift, for which I never treat new patients immediately after consultation. Instead, I demand new patients to think it over and make a separate appointment for treatment a week or two later.
Cleaning and disinfection
Thorough cleaning and disinfection of the treatment area are essential to exclude bacterial infections. Therefore, traces of makeup and other impurities must be completely removed. I then disinfect the face with a skin-friendly disinfectant. This step takes 5 minutes.
Local anesthesia
Local anesthesia is required for some treatments, but not for others. For a larger augmentation with dermal filler or for a treatment with Micro-Botox or PRP, involving many punctures, I do certainly recommend it. Thread lifts and microneedling are always performed under local anesthesia. I usually then numb with either a lidocaine cream or Xylonest injections. The cream requires a contact time of 30 minutes, which prolongs the overall treatment. The injection, on the other hand, acts immediately. There is no waiting time here.
Actual treatment
The actual treatment, may it come in the form of injections or the insertion of sutures, then goes relatively quickly. A Botox treatment only requires a few injection points, a typical augmentation with dermal filler, too. The net treatment time is usually no more than 15 minutes. Micro-Botox, microneedling and thread lifts take a little more time. They can last 30-45 minutes.
Aftercare and control
After treatment, we take a joint look in the mirror, perform a quick check to see if everything is okay and the result meets expectations – and we are done! See you at the follow-up appointment in 14 days. In case of any complications, however, e.g. sudden pain that won't go away or bruisings and swellings that last longer than 2-3 days, it is imperative that you contact me immediately. You have my phone number for that.