Profhilo in Munich – At a Glance
Profhilo is a hyaluronic acid treatment aimed at improving skin elasticity and texture.
For optimal results, two sessions of Profhilo are recommended, spaced approximately one month apart. The effects of Profhilo can last up to 6 months.
Profhilo is injected using very fine needles, with only 5 injection points per half of the face. Therefore, local anesthesia is usually not necessary.
Possible side effects are usually mild and may include redness, swelling, or bruising at the injection sites.
There is no downtime. You can immediately resume your normal activities.
The treatment typically takes 20-30 minutes to complete.
The cost of Profhilo starts at approximately €330 (indicative price, individual billing according to GOÄ).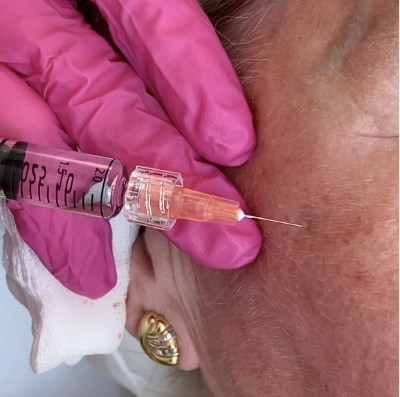 Everything about Profhilo in Munich: The Topics
What Makes Profhilo Special?
Profhilo Is Rich in Hyaluronic Acid
When it comes to youthful and healthy skin, the word "hyaluronic acid" quickly comes to mind. Hyaluronic acid is a natural component of our skin. It retains moisture, keeping our skin plump and smooth. Natural hyaluronic acid also promotes collagen and elastin production and supports wound healing.
However, as time goes by, our skin produces less and less hyaluronic acid, resulting in dryness, wrinkles, and skin damage. This is where Profhilo comes in. Profhilo is rich in hyaluronic acid, containing a whopping 32 mg per ml. This is significantly more than conventional fillers, which typically contain around 20-25 mg per ml.
Profhilo Works Twofold
More precisely, Profhilo consists of two types of hyaluronic acid: short-chain and long-chain. This is also the reason for its name, as the long-chain hyaluronic acid has a high (Hi) molecular weight, while the short-chain has a low (Lo) molecular weight.
Imagine the hyaluronic acid in Profhilo as small and large beads that together form a beautiful chain. The small beads are the short-chain molecules, which can quickly and deeply penetrate the skin and exert their beneficial effects. The large beads, the long-chain molecules, remain on the surface for a longer time, providing long-lasting moisture. Together, they work to hydrate and regenerate the skin from within.
What Sets Profhilo Apart From Conventional Fillers?
An important aspect of Profhilo is that it is not chemically cross-linked. Modern hyaluronic acid fillers used in wrinkle injections are chemically cross-linked to enhance their stability. While this makes them optimal for filling wrinkles, it limits their ability for bioremodeling of the skin. The effects of hyaluronic acid fillers are primarily limited to their mechanical lifting capacity.
This is not the case with Profhilo. Profhilo maintains its natural form, allowing it to work like natural hyaluronic acid in our skin. This means it can not only moisturize the skin, but also stimulate the production of collagen and elastin. These two proteins are responsible for keeping our skin firm and elastic. This is a capability that chemically cross-linked hyaluronic acid fillers have mostly lost.
Profhilo Contains No Lidocaine
Profhilo does not contain lidocaine as a local anesthetic because the low number of injections with a thin needle typically does not require anesthesia. Therefore, I often treat patients with Profhilo in Munich who are not tolerant of lidocaine. While there are conventional fillers without lidocaine, they often need to be injected with significantly thicker needles. Thus, Profhilo offers a more comfortable treatment option in this regard.
Profhilo Hydrates and Regenerates the Skin
One might think that Profhilo, without chemical cross-linking, would not be stable. However, that is not the case. Profhilo undergoes a special thermal cross-linking process, providing a natural stabilization. This means it can penetrate the skin optimally while remaining stable and durable. It acts as a soft but firm buffer that supports and moisturizes the skin from within.
Overall, Profhilo is an exciting breakthrough in skincare. It offers the benefits of hyaluronic acid while retaining its natural properties. It can penetrate deep into the skin, providing hydration and helping to keep it youthful and healthy in the long run. With its unique combination of short-chain and long-chain hyaluronic acid and its natural stability, Profhilo offers a new dimension in skincare.
Treatment Process
The process of Profhilo treatment in my Practice is a structured approach for optimal results and patient safety. It consists of five steps:
Each Profhilo treatment begins with comprehensive consultation. During this process, I will provide you with detailed information about the treatment, the expected results, as well as any risks and potential side effects. I will also discuss alternative procedures and the cost of the Profhilo treatment. This ensures that you are well-informed and able to make an informed decision.
Local anesthesia is typically not necessary for a Profhilo treatment. This is because the needle used for the injection is only 29G thick, which is only slightly thicker than an insulin needle. However, if desired, I can apply a numbing cream to the injection points. The cream needs to be left on for approximately 20–30 minutes to take effect.
Before the treatment, the skin is thoroughly cleansed and disinfected. This is an important step to minimize the risk of infections. As with any treatment involving injections, there is a potential risk of infection, and proper cleansing and disinfection help mitigate this risk.
The actual injection of Profhilo typically takes only a few minutes. Profhilo is administered into the skin at five strategically selected points on each side of the face, known as "Bio Aesthetic Points" (BAP). This technique ensures optimal distribution of Profhilo and allows it to exert its desired effects.
After the treatment, post-treatment care and follow-up are conducted. Often, follow-up can be done over the phone or via video, as the treatment typically proceeds without complications. However, I am always directly accessible to my patients during the follow-up period. I want to ensure that everything is going well and promptly address any questions or concerns they may have.
Profhilo for the Face
What is the Cost of Profhilo?
When considering any aesthetic treatment, it is important to weigh the costs and benefits. I place great emphasis on providing comprehensive guidance to my patients in this regard. In my experience, the average cost of a Profhilo treatment can be considered relatively affordable compared to other minimally invasive methods.
The facial treatment with 1 × 2ml of Profhilo costs approximately €330–€350 at my practice in Munich. For body treatments such as the décolleté or hands, using 2 × 3ml of Profhilo, the expected cost is around €680–€720.
Please note that all prices mentioned are approximate values and serve as guidelines. The individual billing for Profhilo treatment follows the regulations of the German Medical Fee Schedule (GOÄ). Therefore, prices may vary from the mentioned guidelines, including significant deviations. Additionally, it is important to consider that health insurance and private health insurance providers do not reimburse the costs of Profhilo treatments.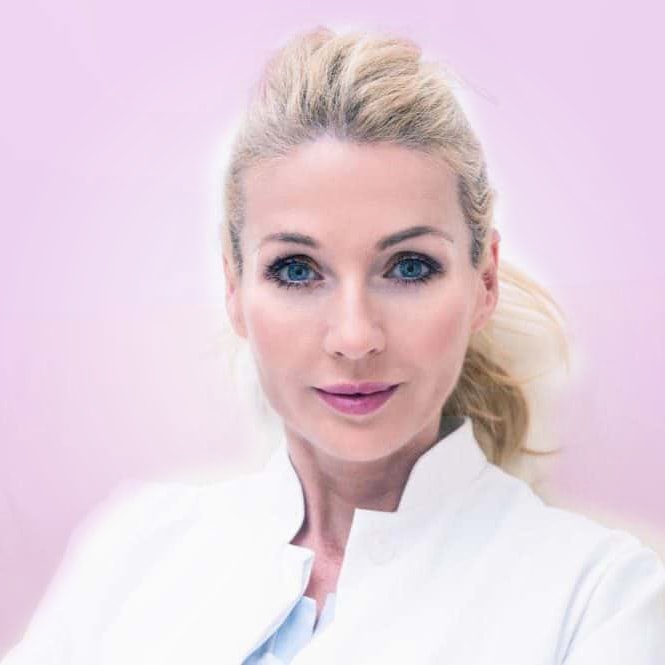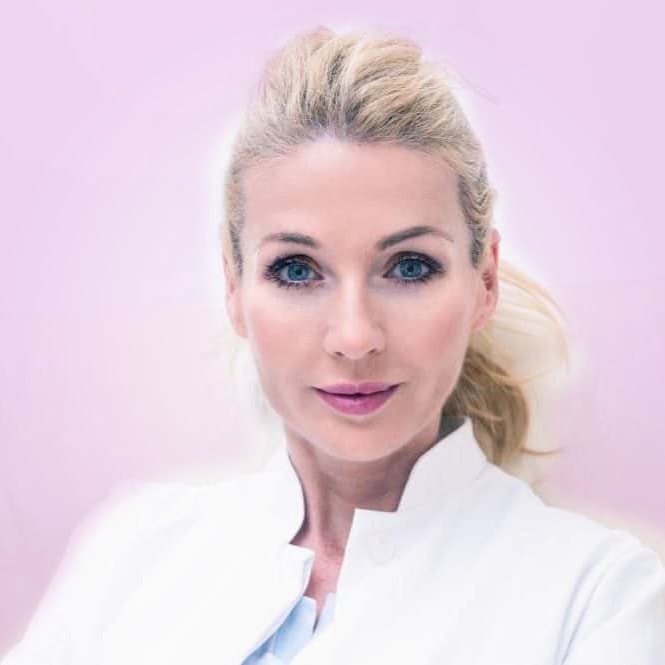 I Look Forward to Your Visit!
Book your non-binding consultation appointment or your desired treatment now. All you need is an email address and a phone number to proceed with the booking.
Frequently asked questions
Are There any Risks and Side Effects Associated with Profhilo?
The most common side effects of Profhilo include redness, bruising, and swelling at the injection sites. These symptoms typically subside after a short period of time. In rare cases, allergic reactions may occur. Infections are also possible, as with any treatment involving injections. In very rare cases, arterial complications have been reported following treatment with Profhilo, resulting from accidental occlusion of a blood vessel.
What Should You Avoid Doing After a Profhilo Treatment?
After a Profhilo treatment, it is recommended to avoid engaging in intense physical activities, visiting saunas, and exposing yourself to direct sunlight for 24 to 48 hours. Additionally, refrain from applying makeup or touching the treated area for at least 12 hours after the treatment to prevent any potential infections.
What is Better, Profhilo or Hyaluronic Acid?
Profhilo does not contain chemically cross-linked hyaluronic acid. This sets it apart from cross-linked hyaluronic acid used in wrinkle treatments to achieve lifting effects and durability. It also differs from native, non-cross-linked hyaluronic acid used in mesotherapy, which is typically absorbed by the body within a few days. Profhilo offers the bio-stimulating benefits of native hyaluronic acid but with much longer-lasting effects.
What is Better, Profhilo or Skin Booster?
The advantage of Profhilo over skin boosters like Juvederm Volite or Restylane Skinboosters Vital is that it is injected without local anesthesia into only 5 defined points per half of the face. In contrast, traditional skin boosters are injected into the skin in a grid pattern of approximately 1×1 cm with multiple injections, which typically requires anesthesia. The advantage of the mentioned skin boosters is that a single treatment is usually sufficient to achieve an effect lasting up to 6 months.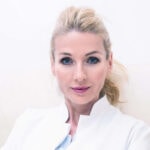 About the author:
Dr. med. univ. Eva Maria Strobl is the owner of LIPS and SKIN Aesthetic Medicine practice in Munich. She is a trained specialist in general medicine (MedUni Vienna) and has over 10 years of specialization in non-surgical aesthetic procedures. Dr. Strobl is a member of the German Society for Aesthetic Botulinum Therapy e.V. (DGBT), the German Society of Anti-Aging Medicine e.V. (GSAAM) and of Network Global Health. She publishes regularly on her blog and on DocCheck.
Sources of this article:
Sattler et al, Fillers in Aesthetic Medicine, KVM Publishers.
Agolli et al, Hybrid cooperative complexes of high and low molecular weight hyaluronans (Profhilo®): review of the literature and presentation of the VisionHA project, Link