Allergan Aesthetics, one of the world's leading manufacturers of aesthetic medical devices and medical products, recently released the results of a market research study anticipating the future of the beauty industry. The authors summarized the results of the study into 10 global trends which I comment on in an article on the DocCheck platform.
Among other things, the study predicts a growing need among patients for individualized treatment concepts tailored to their personal needs. Sustainability and ethical practices are also playing an increasingly important role for many patients. The study is based on a survey of more than 14,500 consumers in 18 countries, the results of which were subsequently validated by practitioners.
Read more in my article at DocCheck (in German).
If you have any questions about this topic, please feel free to contact me or schedule a personal meeting.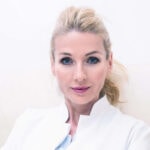 About the Author:
Dr. med. univ. Eva Maria Strobl is the owner of LIPS and SKIN Aesthetic Medicine practice in Munich. She is a trained specialist in general medicine (MedUni Vienna) and has over 10 years of specialization in non-surgical aesthetic procedures. Dr. Strobl is a member of the German Society for Aesthetic Botulinum Therapy e.V. (DGBT), the German Society of Anti-Aging Medicine e.V. (GSAAM) and of Network Global Health. She publishes regularly on her blog and on DocCheck.